Come September, Justin Bieber will no longer be his family's only author.
The superstar, who
signed a second book
deal last month, will soon need to make room for his mother, Pattie Mallette. Her memoir "Nowhere But Up: The Story of Justin Bieber's Mom," will come out on 9/18/12 and center on her journey from a troubled teen... to the single parent of a global sensation.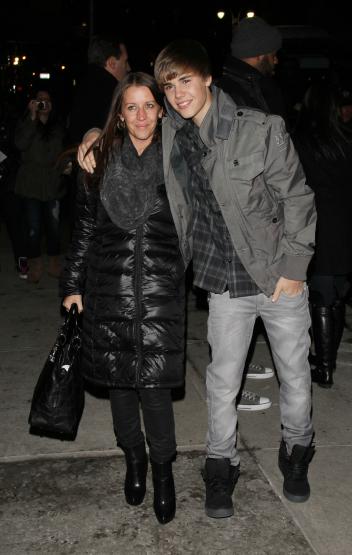 Referring to others that have suffered through similar experiences - abuse, trauma, addiction - Pattie says of the book: "I want them to see that no matter how desperate their circumstances may be, they can have hope for a better future."
Agrees Jennifer Leep, the editorial director at publishing company Revell:
"Pattie's story is a powerful example of courage and determination that will inspire anyone who has faced struggles in life. She's living proof that even in the darkest of places, there is always room for hope."
[Photo: WENN.com]