Kim Kardashian is currently engaged in a rift with Jon Hamm, responding to accusations that she's a "f-ckin idiot" by defending herself
as a businesswoman
.
And by posting a picture of herself topless, of course, as Kim did earlier this week. Why? Because she was restless, of course!
"Can't sleep tonight..." Kardashian wrote while sending followers the image below. Seriously, how could Hamm possibly think this woman
is an idiot
?!?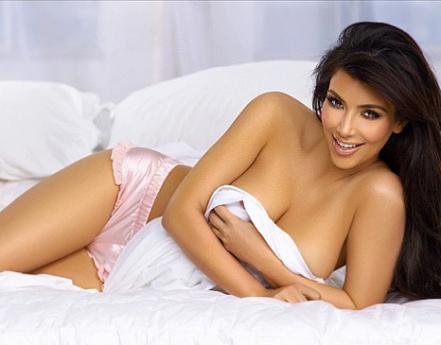 On the actual business side of things, Kim and her sisters released the latest addition to their Kardashian Kollection yesterday: a line of lingerie.
Follow the proceeding link to check out the official ad, which
features Kim, Khloe and Kourtney
actually donning more layers than the former is showing off above.