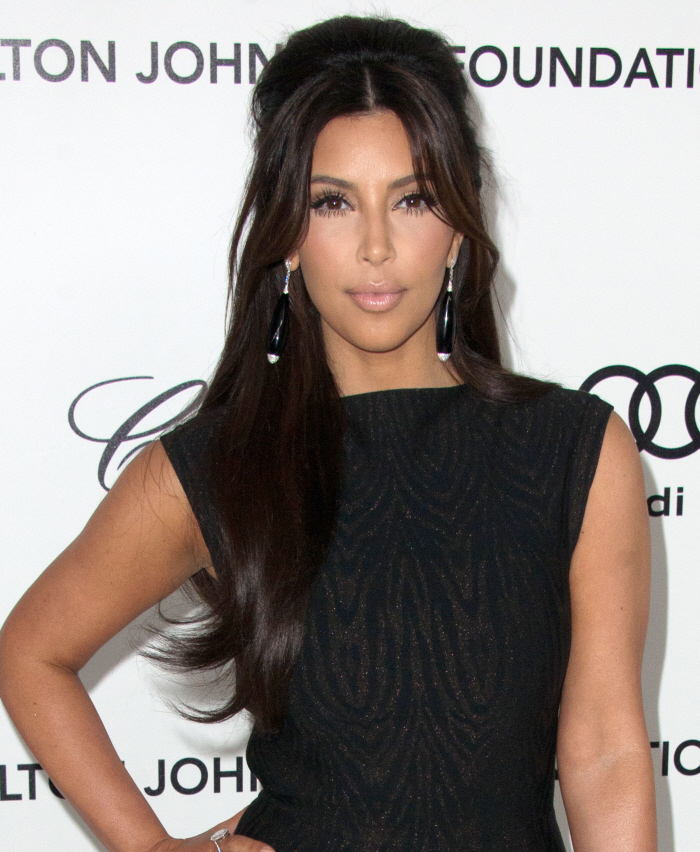 Soon after Kim Kardashian filed for divorce from Kris Humphries after 72 days of marriage, everyone was like,
"Um, is she going

to return

all of the

wedding gifts

or what?"
Since Kim and Kris invited all of their C-list friends and they had such a big wedding
registry
, they received gifts in excess of $100,000. And many reports suggested that Kim was simply going to keep everything and call the whole thing "another win for Team Kat-Face." Well, those reports were partially correct. Kim is keeping all of the gift, but she's donated twice their worth to
The Dream
Foundation
. Smart?
Kim Kardashian is making lemonade out of lemons. The reality star, 31, and husband Kris Humphries received about $100,000 worth of wedding gifts back in August, but they famously called it quits after just 72 days, with Kardashian filing for divorce Oct. 31.
But Kardashian wrote all of her

wedding guests

a thank-you note. As obtained by TMZ, the

letter

reads "I would like to thank you for your generous and thoughtful

wedding gift

. It has taken me some time to pull everything together but I wanted to let you know that the money for every gift received by me at my wedding has been donated to the Dream Foundation."
A source confirms to Us that Kardashian wrote a check to the Dream Foundation worth double the value of her expensive gifts. (While Kardashian and Humphries, 26, kept the actual gifts, the source explains that the Dream Foundation, like most charities, could make far better use of the money versus high-priced vases and blenders.)
Similar to the Make-a-Wish Foundation, the Dream Foundation, founded in 1993, is a "wish-granting organization" for adults (from

paying bills

to creating happy memories to providing emotional support) with life-threatening

illnesses

.
"Our dreamers have received a life expectancy of one year or less, and lack the resources to achieve their dreams on their own," the charity's website explains. "While we cannot cure their diseases, we can dramatically impact the quality of their fragile lives with the joy experienced from a dream come true."